Welcome To
Reply To: What is Alcohol?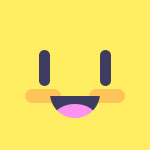 Participant
It is classed as a depressant, meaning that it slows down vital functions—resulting in slurred speech, unsteady movement, disturbed perceptions and an inability to react quickly.
As for how it affects the mind, it is best understood as a drug that reduces a person's ability to think rationally and distorts his or her judgment.There are different kinds of alcohol. Ethyl alcohol (ethanol), the only alcohol used in beverages, is produced by the fermentation of grains and fruits. Fermenting is a chemical process whereby yeast acts upon certain ingredients in the food, creating alcohol. There are different kinds of chemicals in alcohol that can make you addicted to it.