Terms of Use
Terms of Use
Welcome to our Party Vibe!
These Terms of Use (the "Terms of Use") contain the terms and provisions applicable to your access to and use of www.partyvibe.org (the "Website"). Your use of this Website (and any other feature, content or application offered from time to time by the Website) is subject at all times to these Terms of Use (as the same may be modified by us from time to time) and all applicable laws, rules and regulations.
Please read these Terms of Use carefully and contact us with any questions.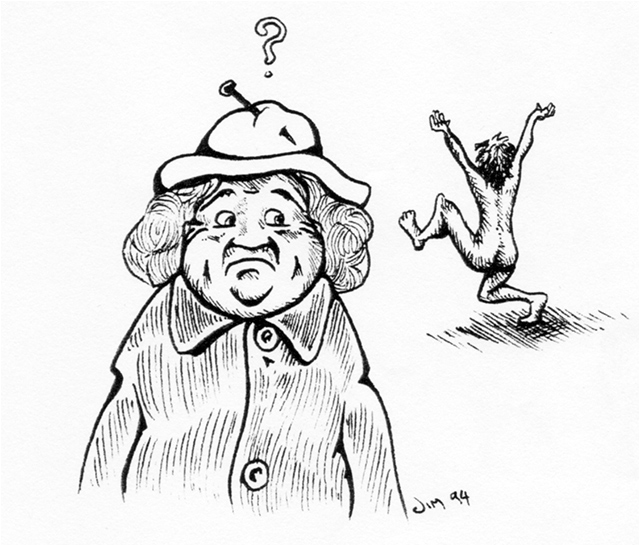 1. Acceptance of Terms
Use of this website means you understand some of it's content may be mature or sexually explicit in nature.
Use of this website is limited to persons 18 years old and over!
By accessing this Website, you agree that you have read, understand and agree to be legally bound by the terms and conditions set forth below. If you do not agree to be bound by these Terms of Use, please do not access or use this Website.
These Terms of Use may be modified, changed or altered by us at any time without prior notice.
In agreeing to these Terms of Use, you are responsible for periodically checking for changes and/or updates to these Terms of Use.
Not withstanding the foregoing, we will endeavor to notify you of any changes by posting such changes on the Website.
Your continued access of the Website after such changes are made conclusively demonstrates your acceptance of such changes.
You may request a copy of these Terms of Use by emailing us at: submitpvc@gmail.com including the subject, "Terms of Use".
In order to participate in certain Website services or promotions, you may be notified by us that you are required to agree to additional terms and conditions.
Unless otherwise provided by the additional terms and conditions applicable to such services or promotions in which you choose to participate, those additional terms are hereby incorporated into these Terms of Use.
2. Use of the Website
Use of and access to the Website is void where prohibited.
By accessing and using the Website, you represent and warrant that (a) all information you submit is truthful and accurate; (b) you will maintain the accuracy of such information; (c) you are 13 years of age or older; and (d) your use of the Website does not violate any applicable law or regulation.
By using the Website, or tools or applications for communicating, posting or creating content, you agree to post material that is proper and related to the forum presented by the particular area of the Website.
3. Permitted Uses
This Website is not intended for, and we have no intention of collecting personally identifiable information from, children under the age of 13. Additionally, if you are 13 years old or younger, you are not authorized to register or submit any content or information to this Website without the explicit consent of your parent or legal guardian. If you live in a state where consent of a parent or guardian is required if you are under the age of 18, you may be required by us to secure such consent prior to your registration with the Website.
The content and information posted on this Website are provided as information to interested persons and may be used for informational and personal purposes only.
Modification or use of the materials for any other purpose may violate our (or a third party's) intellectual property rights.
This Website is not intended for commercial use.
Commercial advertisements, affiliate links, and other forms of solicitation posted by you may be removed by us without notice and may result in termination by us of your privileges.
Material from this Website may not be copied or distributed, or republished, or transmitted in any way, without our prior written consent.
Any unauthorized use or violation of these Terms of Use immediately and automatically terminates your right to use this Website and may subject you to legal liability.
You agree not to use the Website for illegal purposes (including, without limitation, unlawful, harassing, libelous, invasion of another's privacy, abusive, threatening or obscene purposes) and you agree that you will comply with all laws, rules and regulations related to your use of the Site, including, without limitation, any applicable copyright.
Appropriate legal action will be taken for any illegal or unauthorized use of the Website. Some examples of unauthorized or illegal use of this Website include, but are not limited to:
1. Collecting usernames and/or email addresses of other users for the purpose of sending unsolicited email;
2. The unauthorized framing by you of the Website;
3. Criminal including child pornography, fraud, obscene material, drug dealing, gambling, harassment or stalking.
4. Covering or obscuring the banner advertisements on any Website page;
5. Interfering with, disrupting, or creating an undue burden on the Website or the networks or services connected to the Website;
6. Attempting to impersonate another user;
7. Using the account, username, or password of another Member at any time or disclosing your password to any third party or third party access to your account;
8. Using the Website in a manner inconsistent with any and all applicable laws and regulations.
9. Using any of our trademarks, names, logos or other intellectual property properties without advance written authorization from us.
4. No Warranty
Your use of the Website is at your sole risk.
The content and information posted on the Website is provided to you "as is" without warranties or representations of any kind.
We disclaim and exclude any express or implied warranties or representations, including any warranties as to merchantability or fitness for a particular purpose of the Website to the broadest extent permitted by law.
We make no warranties or representations, express or implied, as to the timeliness, accuracy, quality, completeness or existence of the content and information posted on the Website.
We make no warranties or representations, express or implied, for technical accessibility, fitness or flawlessness of the Website.
We make no warranties or representations that your use of content and information posted on this Website will not infringe rights of third parties.
We will not be responsible in any way for any damage to your computer system or loss of data that results from the download of any content.
5. Links to Third Party Sites; Advertisers
The Website may provide you with links or other access to other websites, services, products or content of third parties.
We have no control over, nor do we endorse any, such websites, services, products or content.
You acknowledge and agree that you access such third party websites, services, products or content at your own risk and are wholly responsible for making your own independent judgment regarding your use or interaction with the same.
We recommend that you read the privacy and terms of use policies of each third party's website that you access.
6. Content
In general, the content contained on the Website is supplied by third parties and users of the Website.
In no event will anything contained in these Terms of Use or any area of the Website be construed as a representation or guarantee with respect to any of the content.
We do not guarantee the accuracy, completeness or usefulness of any content.
Furthermore, we do not endorse, nor are we responsible for, the accuracy and reliability of any opinion, advice or statement made on the Website by any third party.
We assume no responsibility and no obligation to modify or remove any inappropriate content, and no responsibility for the conduct of the Member submitting any such content.
We reserve the right, in our sole discretion, to reject, refuse to post or remove any Content (defined below) posted by you, or to restrict, suspend, or terminate your access to all or any part of the Website at any time, for any or no reason, with or without prior notice, and without liability.
We expressly reserve the right to remove your profile and/or restrict, suspend, or terminate your access to the Website if we determine, in our sole discretion, that you pose a threat to the Website and/or its users.
You are solely responsible for any content, photos, artwork, videos, text, graphics, articles and other information you upload, post, display or otherwise provide to the public areas of the Website ("Content"). You represent and warrant that: (i) you own the Content posted by you on the Website or otherwise have the right to grant the license set forth in this Paragraph 8; (ii) your Content does not violate the privacy rights, publicity rights, intellectual property rights, or any other rights of any person; and (iii) the posting of Content on the Website does not result in a breach of any contract between you and a third party.
You agree to pay for all royalties, fees and other monies owing to any person by reason of any Content you post on the Website.
If you become aware of misuse of the Website by any person, please contact us at submitpvc@gmail.com. Please include the subject, "Abuse Report".
The following is a partial list of the type of Content that is illegal or prohibited to post on or through the Website. Prohibited Content includes, but is not limited to Content that:
1. Promotes racism, bigotry, hatred or physical harm of any kind against any group or individual;
2. Harasses or advocates harassment of another person;
3. Solicits personal information from anyone under the age of 13;
4. Involves the transmission of "junk mail," "chain letters," or unsolicited mass mailing, instant messaging, "spimming," or "spamming";
5. Solicits passwords or personal identifying information for commercial or unlawful purposes;
6. Involves commercial activities and/or sales without our prior written consent;
7. Trying to buy or sell drugs on this web site is expressly forbidden;
8. Pornographic pictures or pornography involving children is expressly forbidden;
By supplying Content to any area of the Website, you automatically grant to us for purposes of maintaining the Website, and you represent and warrant that you have the right to so grant, an irrevocable, transferable, perpetual, non-exclusive, fully paid up, worldwide license to use, copy, perform, reproduce, display, and distribute such information and Content and to prepare derivative works of, or incorporate into other works, such Content, and to grant and authorize sub-licensees of the foregoing.
Additionally, we shall be free to use any ideas, concepts, know-how or techniques contained in such Content for any purpose whatsoever, including without limitation, developing, manufacturing and marketing products and services which incorporate such Content.
This Website is protected by copyright, trademark, and other laws and we own and retain all rights in our content on the Website.
We hereby grant you a limited, revocable, non-sublicensable license to reproduce and display our content (excluding any software code) solely for your personal use in connection with viewing and utilizing the Website for its intended purposes.
7. Copyright Notice
We are committed to complying with copyright and related laws, and we require all users of the Website to comply with these laws. Accordingly, you may not store any material or content on, or disseminate any material or content over, the Website in any manner that constitutes an infringement of third party intellectual property rights, including rights granted by copyright law.
Owners of copyrighted works who believe that their rights under copyright law have been infringed may report alleged infringements.
If you believe that your work has been copied and posted on the Website in a way that constitutes copyright infringement, please provide our designated agent with the following information:
1. An electronic or physical signature of the person authorized to act on behalf of the owner of the copyright or other intellectual property interest;
2. A description of the copyrighted work or other intellectual property that you claim has been infringed;
3. A description of where the material that you claim is infringing is located on the Website;
4. Your address, telephone number, and email address;
5. A statement by you that you have a good faith belief that the disputed use is not authorized by the copyright or intellectual property owner, its agent, or the law; and
6. A statement by you, made under penalty of perjury, that the information contained in your report is accurate and that you are the copyright or intellectual property owner or authorized to act on the copyright or intellectual property owner's behalf.
8. Indemnity
You agree to defend, indemnify and hold us, our subsidiaries, and affiliates, and each of our respective officers, agents, partners and employees, harmless from any loss, liability, claim, or demand, including reasonable attorneys' fees, issued by any third party due to or arising out of your use of the Website in violation of these Terms of Use and/or arising from a breach of these Terms of Use by you (including, without limitation, any breach of your representations and warranties set forth herein).
9. Terms
These Terms of Use shall remain in full force and effect while you use or access the Website.
You may terminate your membership at any time, for any reason.
We may terminate your membership at any time, without warning.
Even after your membership is terminated you continue to remain bound by these Terms of Use to the extent you continue to access the Website in any capacity.
10. Fees
You acknowledge that we reserve the right to charge you for your membership and to change the fees from time to time in our sole discretion.
If we terminate your membership because you have breached these Terms of Use, you shall not be entitled to the refund of any unused portion of your membership fees (if any).
11. Member Disputes
You are solely responsible for your interactions with other users of the Website.
We reserve the right, but have no obligation, to monitor disputes between you and other users.
12. Limitation on Liability
IN NO EVENT SHALL WE BE LIABLE TO YOU OR ANY THIRD PARTY FOR ANY INDIRECT, CONSEQUENTIAL, EXEMPLARY, INCIDENTAL, SPECIAL OR PUNITIVE DAMAGES, INCLUDING LOST PROFIT DAMAGES ARISING FROM YOUR USE OF THE SERVICES, EVEN IF WE HAVE BEEN ADVISED OF THE POSSIBILITY OF SUCH DAMAGES. NOTWITHSTANDING ANYTHING TO THE CONTRARY CONTAINED HEREIN, OUR LIABILITY TO YOU FOR ANY CAUSE WHATSOEVER AND REGARDLESS OF THE FORM OF THE ACTION, WILL AT ALL TIMES BE LIMITED TO US $5.
Please contact us at submitpvc@gmail.com with any questions regarding these Terms of Use.
These Terms of Use are effective and were last updated on May 05 2014.