Welcome To
Re: CA : Warehouse party organiser busted on Canadian "PEL" charges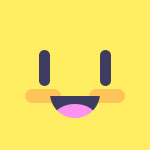 Member
General Lighting wrote:
Looks like its not just the UK using licensing laws to take action against party organisers.
…or otherwise implied debt, i.e. unconditional sharing, as long as the 'landowner' (booo hisss) is ok, not findable by the police, or whatever…is no problem then?!
..so what exactly is your fucking problem then matey?! Oh..you wanna make money from exploiting da people. Well fuck you then matey.
Jah Love 😉