Welcome To
Reply To: Many years have passed since my last appearance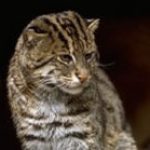 Moderator
Staff
Good to hear you're still alive and OK Gaz! I'm now well into my 40s, don't do anything other than occasionally drink at weekends (if I know I don't have to drive anywhere the next morning, I finally got my licence in 2019). I spend most of my time nowadays doing computer and electronics stuff for work (and occasionally for the community radio stations) and detailing cars as a hobby..
Auch wenn du am Abgrund stehst, und gar nichts mehr verstehst,
wachen Engel über dich, halten dich im Licht und lassen dich nie fallen.