Welcome To
Re: I wanna meet ya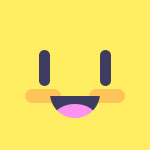 Member
Dutti B wrote:
I am going to take trip to Holland, Amsterdam and would like to meet up with any one who posts on here who lives there?
I am going with a friend and this is my first time!! I haven't been abroad since I was 3 and I am 22 now.
I am going around the beggining of October, let me know if anyone wants to hook up.
hey hey!! me n a group of buddies r headin over ther the end of sept hopin to tap in2 the underground scene over ther iv neva been b4 but my m8s did live over ther for a while so will b in gud hands 🙂 wud b cool to meet up wit sum like minded travelers lol
PLUR xXx